Case Study
MetLase – Digitally-led & Manufacturing Solutions
> The Customer – Aerospace Engine Manufacturer
> The Project – Design and manufacture a highly repeatable system for controlled argon delivery within shielded welding
The welding process often requires inert gases to improve the quality of the weld. Gas shields provide a controlled atmosphere, protecting the weld from atmospheric gases such as oxygen or water vapour, to better than 10 parts per million.
A major aerospace engine manufacturer approached MetLase to design and manufacture a customised system for controlled argon delivery within shielded welding with application to R&D and full production.
The Solution
Using our precision laser cutter and patented joining methodology, our engineers were able to manufacture an innovative solution using a metallic foam material that dissipated the argon gas in a precision manner, providing an almost perfect inert atmosphere for the welding process. Providing a transferable solution to other welding applications, this was chosen due to the robustness required to meet the customer's stringent acceptance criteria.

From initial design, to manufacture and support, the sensor concept creates an opportunity to read measurement properties, monitoring these sensor outputs over a period of time can offer insights into equipment performance. MetLase is using this concept, combined with research across all digital technologies to contribute to the development of wider MetLase Digital Manufacturing Solutions which can be used across multiple sectors and applications.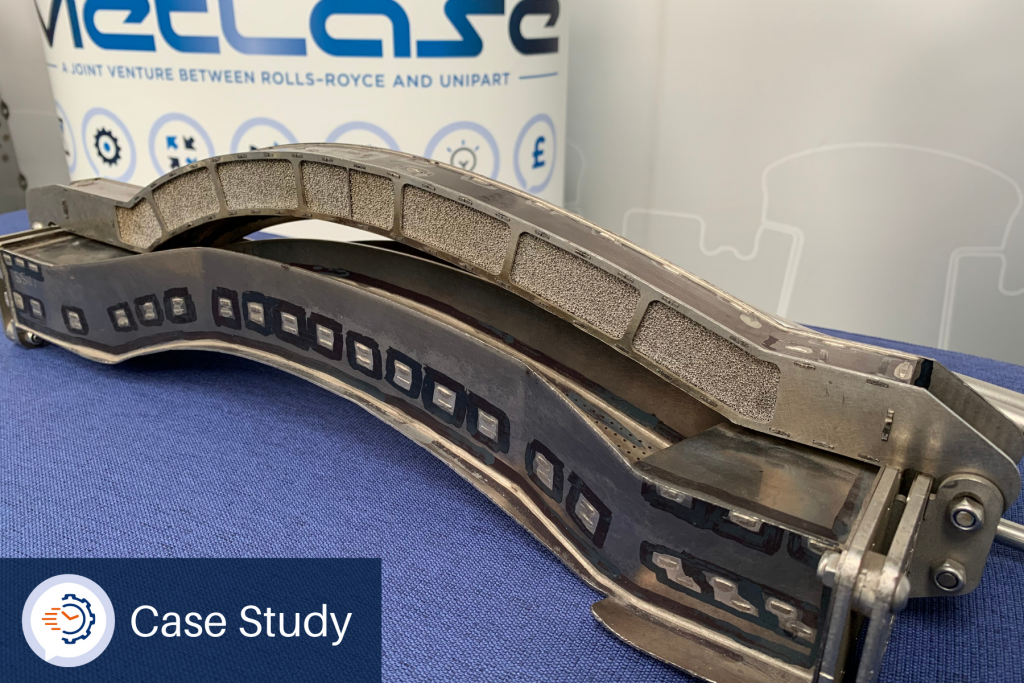 "To provide a bespoke, flexible solution really gave the team a significant challenge, but this also gave us the opportunity to integrate digital technologies and techniques that would provide game-changing solutions to the welding process. The aerospace industry has stringent quality standards to meet, and we required a solution that would allow the product to be deployed across civil engine variants"
Jon Ham
Lead Engineer, MetLase
SHARE THIS STORY…
More MetLase Case Studies…