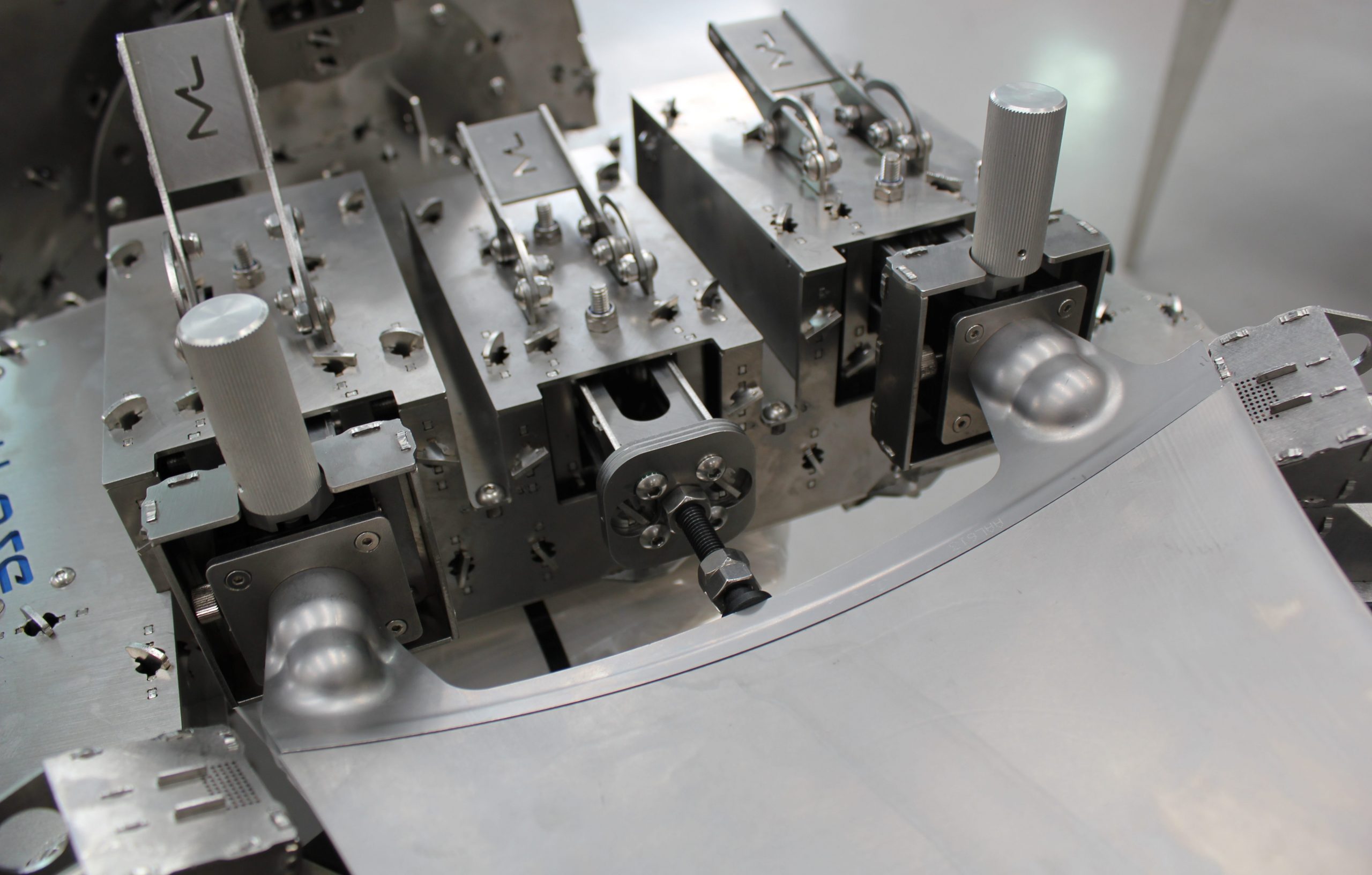 Slide 1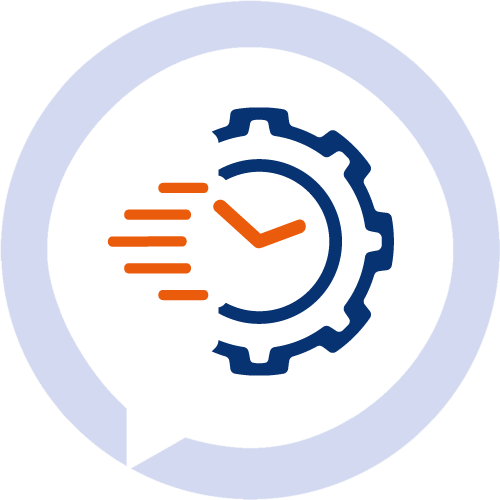 Rapid Tooling Development
Our solutions drive productivity in all areas of manufacturing – from accelerated prototyping through to full production-scale manufacturing
Our process enables us to provide a
rapid response to resolve your manufacturing problems
Conventional tooling can take weeks or even months to develop and deliver. Our technologies mean that your dedicated MetLase engineer will take your brief, design and manufacture your tooling in as little as just a few days – helping you to be more efficient, agile and responsive to your customers.
Our capability to provide a rapid response to the design and production of intelligent tooling & fixturing precisely optimised to the requirements – from R&D and accelerated prototyping, through to full production-scale manufacturing and in-service support – we are able to help you improve your business.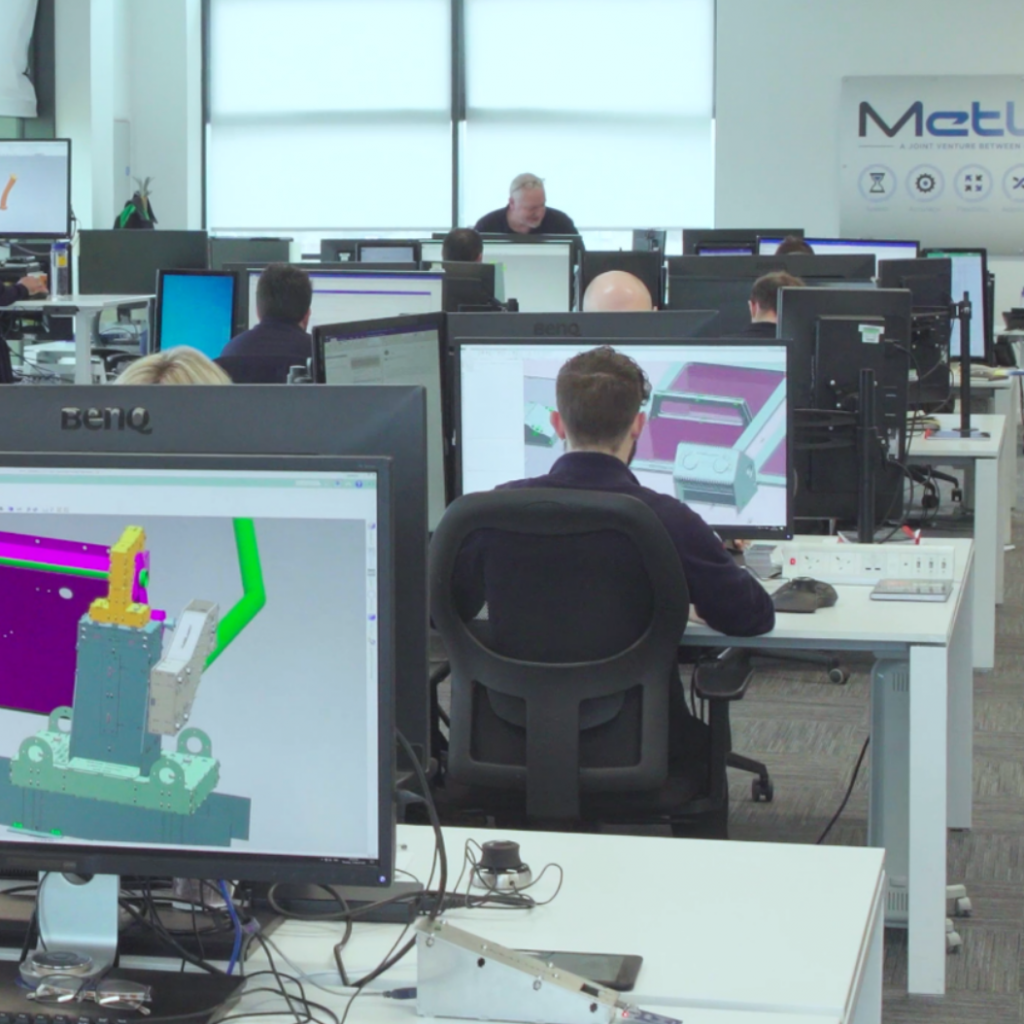 Our Approach
Standard feature design methodologies, coupled with the precision of CNC laser-cutting are key elements to MetLase capability. Our team has over 20 design engineers, each with specialist knowledge of developing advanced engineering solutions.
Whether you need a simple mechanical or digital, fully integrated solution, our wide capabilities can be put to work to solve your problems.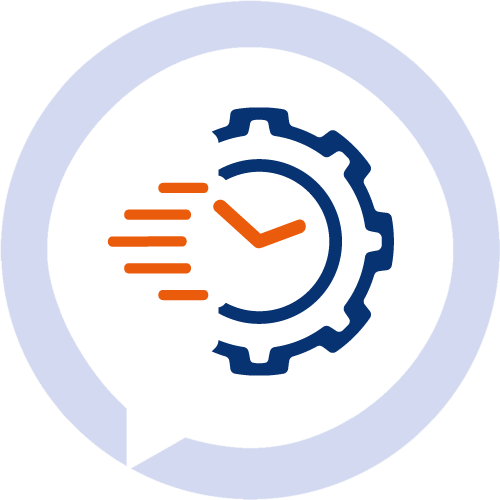 How it works
We are here to help provide you with a solution to unique problems using our flexible manufacturing approach which is customisable and can be aligned to many manufacturing situations.
We need to understand your process
Let's talk about what you're challenge is. Once we understand your business, we can move to the next stage.
Concept Design
Our project engineers will work directly with you to understand your processes. Using the MetLase core digital technology platform, our design engineers will establish a concept that meets your requirements and drive productivity improvements.
Concept Demonstration
Our flexible and fast manufacturing processes enable early demonstrations on the table, often at full-scale. Physical examples can be produced in a few days and in some cases hours.
Design Optimisation
Alongside our proven methodologies for design, we apply the latest computational analysis tools from Ansys to ensure that the solution is functionally optimised. We use Siemens NX software for CAD and design development.
Manufacture, Test and Launch
Launching your MetLase solution is our passion. We play a key role in your implementation process, ensuring a smooth integration of the new systems, immediately delivering significant business benefits.
Proven rapid response without compromise
Our ability to provide a fast response from accelerated prototyping through to full production-scale manufacturing is what will make the difference in your manufacturing processes.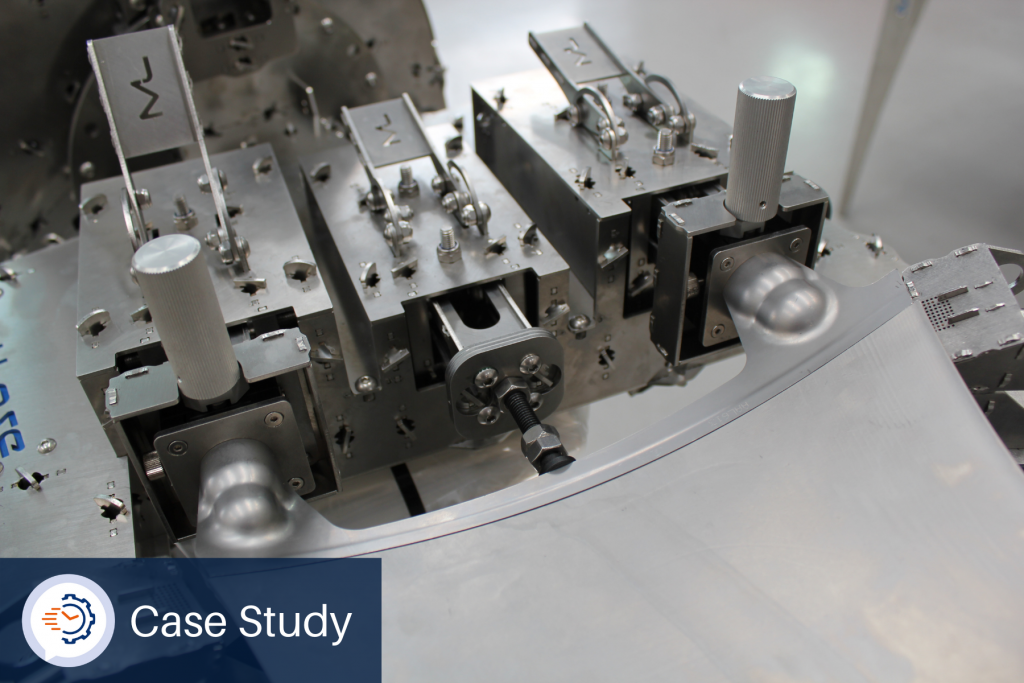 Outlet Guide Vane (OGV) Foot to Vane Welding
A major aerospace engine manufacturer approached MetLase to develop an alternative fixture solution, with cycle time reduction and reduced variation as primary objectives.