Case Study
MetLase – Digitally-led & Manufacturing Solutions
Outlet Guide Vane (OGV) Foot to Vane Welding
> The Customer – Rolls-Royce plc
> The Project – Maximise process efficiency and control quality
The Challenge
The Outlet Guide Vanes (OGV) on an aero engine are located behind the rotating fan and are designed to guide the working air efficiently into the rest of the engine. The OGV has discrete components that need to be welded to very high integrity.

Existing tack welding fixtures used to pre-align the OGV foot and vane required a high level of manual intervention, which can introduce part-to-part variation.

MetLase were asked to develop an alternative fixture solution, with cycle time reduction and reduced variation as primary objectives.

The Solution
Close engagement with the customer during the initial stages of the project allowed MetLase to propose solutions that would maximise the cycle time reduction. A complete understanding of the existing process and its limitations were key to understanding the wider benefits that were possible through alternative fixture solutions.

The non-value-added time associated with repeated part removal, re-location and welding set-up operations was captured. This was used to establish a fixture concept that could minimise operations while maximising part quality and Right First Time (RFT) manufacture.

MetLase designed a single fixture solution that incorporated the entire tack welding process (including integrated inert Argon gas backers), welding of part sides and addition of run-on/run-off tabs for subsequent Electron Beam Welding operations.
The Result
Our customer can complete the OGV tack welding process using a single production standard fixture, with process time reduced by 40%. The manufactured outputs have improved part consistency, minimised non-value-added time and reduced H&S risk associated with handling operations.

The fixture contains specific location features to support the part during all stages of tack welding. Product-specific identification features were integrated to improve the visual identification of the fixture and guarantee its use for specific component manufacture. Everything necessary for the set-up and welding operations is self-contained within the solution, maximising flexibility for the manufacturing teams by allowing it to be located in different welding cell locations across the factory.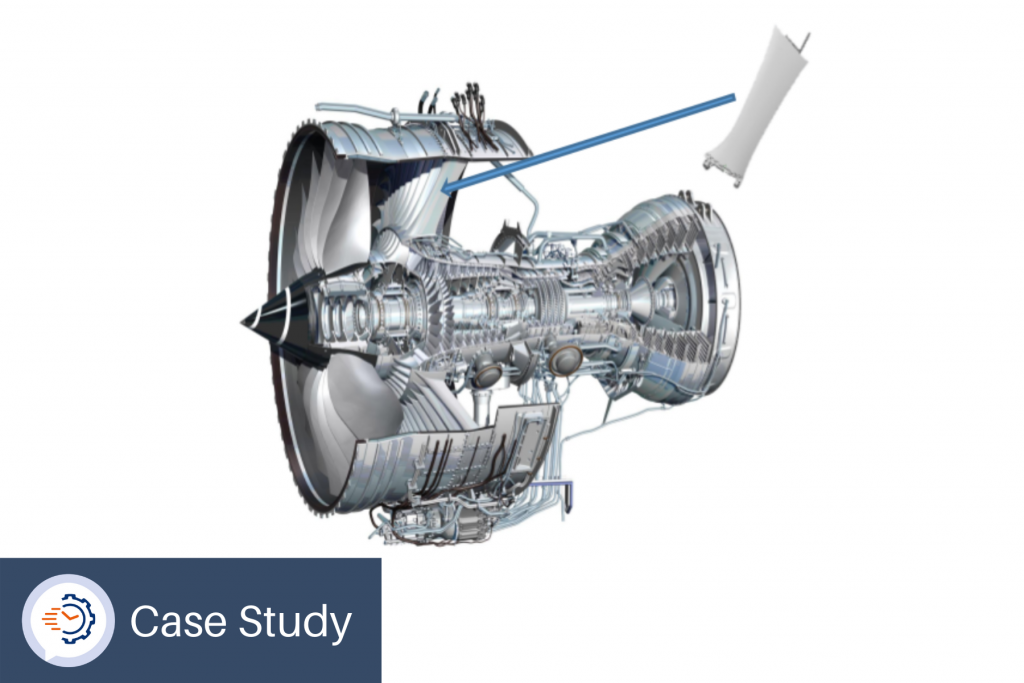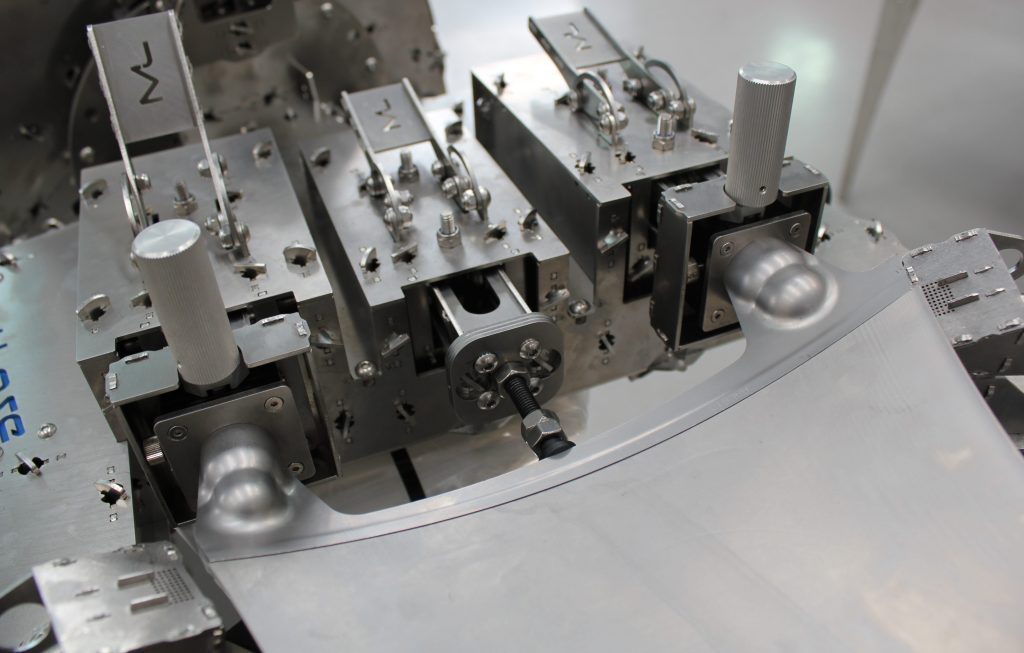 "By working closely with MetLase we've secured a fully optimised and production standard fixture solution for OGV manufacturing operations. Now complete, we expect to reduce operation time by 40% – that's really significant for us"
Magda Dyga
Rolls-Royce
SHARE THIS STORY…
More MetLase Case Studies…