Case Study
Optimise – Digitise – Transform
MetLase SmartFixturing
Demonstrating the power of adding sensors to existing industrial processes
The University of Sheffield Advanced Manufacturing Research Centre (AMRC) has conducted a series of research trials looking at the use of smart machining processes to "lightweight" aero-structure. The 7000-grade aluminium used in these types of components is renowned for its internal residual stresses and its habit of warping during machining; especially if the component is thin-walled, as this lowers the geometric stiffness of the final component.
The AMRC also wanted to showcase to SMEs how low-cost smart i4.0 sensing can be retrofitted to existing off-the-shelf machining equipment. Using these sensors, the AMRC's long-term intent is to be able to adjust the machining process actively to compensate for any warping as the part was being cut. Furthermore, this would allow more aggressive cutting and better geometric accuracy in the final component.
MetLase can integrate almost any type of sensor or other digital devices into fixtures and products. The AMRC approached MetLase, recognising that our MetElement system was perfect for the job.
MetElements is a hardware and software platform developed in-house, giving scalability and flexibility to a wide range of solutions. MetElements gives a common, easily scalable, platform for any connected technology to communicate with each other.
The AMRC was especially interested in the flexibility of sensor types it can leverage and its plug-and-manufacture architecture, as this fitted the ethos of the programme.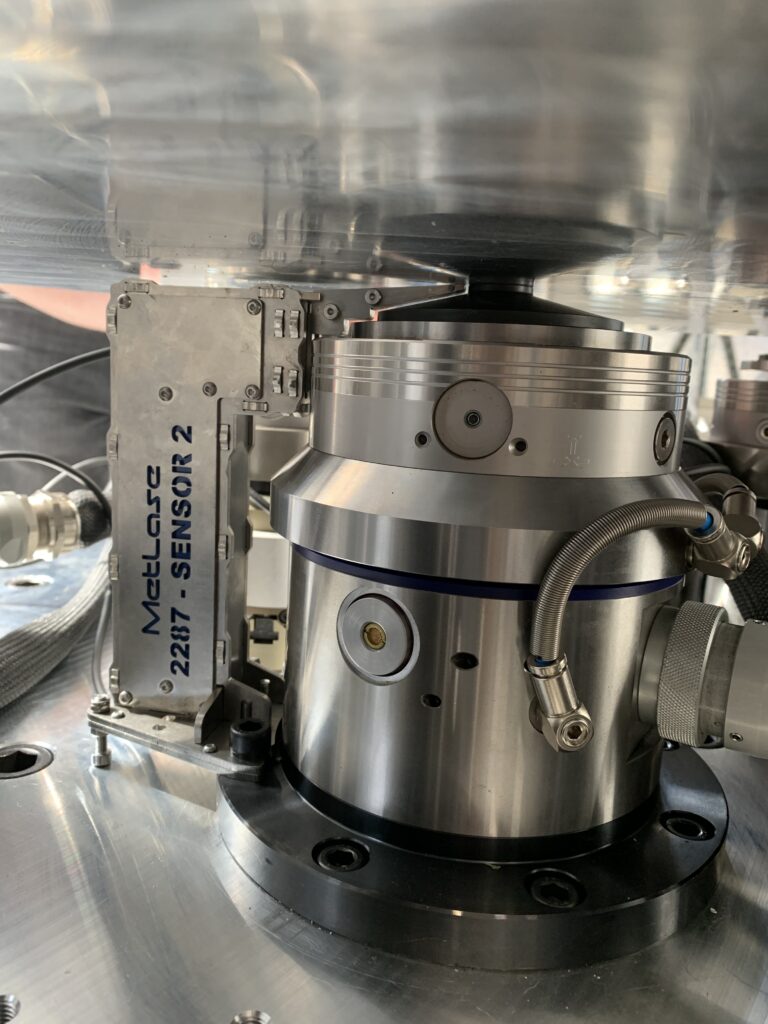 The solution implemented was a series of specialised distance sensor units designed to attach to the existing fixturing within the machine tool. The eight sensor modules used low-cost "smartphone grade" sensors and were designed so that they did not interfere with the cutter path. Also, the sensors were designed to withstand the flood-cutting coolant as well as the swarf generated by the milling operation.
The system was designed to give live feedback about the component's geometric condition during the milling process, so a 3D display was created that showed how the component was distorting in near real-time (60Hz).
The Result
The project required a very close working relationship with the customer, especially as the sensor design was dependent on the cutting path of the milling machine, and the customer was constantly modifying the path to optimise machine output. This close working relationship was also seen in the live 3D display, as we worked with the shopfloor machine operators to ensure the display was giving the correct information in an easily digestible format.

The project successfully demonstrated the power of adding sensors to existing industrial processes, and the positive impact of harvesting live in-process data can have, to improve the quality of the output component geometry.
"MetLase has been instrumental in the implementation of sensor technology throughout this project, working with us from the start and then supporting us  with their own design, engineering and digital manufacturing expertise. It has delivered a number of tangible results, but importantly has given us a solid use case on how industry could retrofit low-cost smart i4.0 sensing to existing off-the-shelf-machining equipment."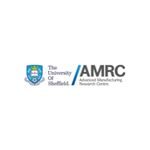 Dan Smith
Technical Fellow, Aerostructure and Landing Gear
SHARE THIS STORY…
More MetLase Case Studies…