A creative approach to problem solving
We bring our core technology and expertise to you, to develop individual solutions to your unique problems and technical challenges.

Fast and precise engineering solutions
Our high precision laser-cutting technology and patented joining systems enable rapid prototype production and design iteration to bring you the optimal solution in record time.
MetLase is a joint venture between Rolls-Royce and Unipart. We are a mechanical engineering consultancy whose technology-based approach and patented tooling techniques allow us to design and manufacture bespoke engineering solutions with speed and precision.
Using precise laser-cutting methodology and press-brake material forming, MetLase can swiftly design and produce simple and complex tooling, fixturing and components, that are up to 10 times more accurate than using additive layer manufacturing, and typically at one third of the cost.
Why MetLase?
MetLase has the unique ability to apply patented techniques, honed in the demanding aerospace industry, to a vast range of problems across all manufacturing sectors, and all parts of the value chain, and to do so with amazing speed and precision. We combine excellence in mechanical engineering, innovation and ingenuity to deliver a valuable new service for British manufacturing.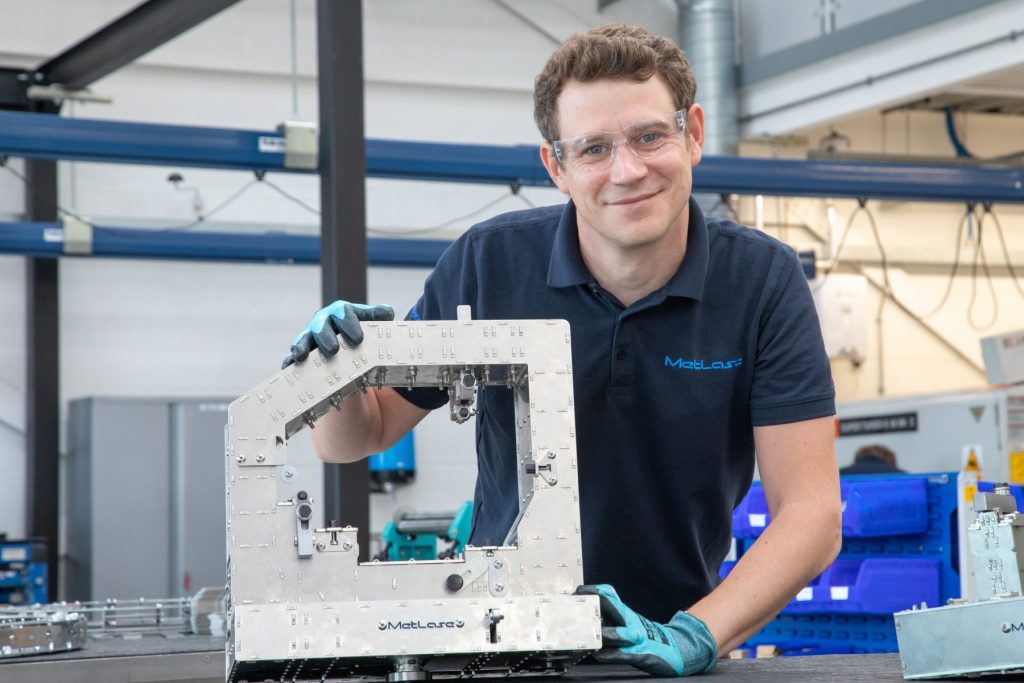 Following the recent announcement to become the tooling and fixturing partner for Boeing Sheffield's new manufacturing facility, MetLase are proud to be recognised by The Manufacturer as evidence that the UK's manufacturing sector is as "buoyant as ever".
"When MetLase engages with our Engineers they deliver highly innovative solutions often exceeding our expectations."
"Rolls-Royce uses MetLase technology across manufacturing, assembly, development and repair activities, with excellent results – many of which could not be done any other way. Over the space of the few years, MetLase's contribution has grown dramatically delivering large savings and significant process capability improvements across the company."