A sensor of perspective
Published: 24.11.2022


Digital transformation is taking a firmer grip on modern-day manufacturing, with more companies exploring how these technologies can help them achieve cost and operational improvements.
Leading the charge is MetLase in Rotherham, an engineering business using 'advanced sensor technology' to deliver innovations that contribute to 'greener' travel.
If we could go back 20 years and ask an engineer about the importance of sensors, we may – if lucky – get a shrug of the shoulders.
Transport ourselves forward two decades and the power of collecting data effectively is transforming the way we make everything, whether that is electric cars and the latest smartphones, or body implants and components for use in aerospace engines.
The shift in adoption has been accelerated considerably and an increasing number of companies are exploring how digitalisation can transform their operations, yet there is still uncertainty around the correct choice of technology, the cost and, importantly for all manufacturers, the return on investment.
This is where firms need to take a step back and take a strategic view, turning to experts who have already developed solutions that could be integrated into or modified to suit their operations.
MetLase has been doing this since its inception in 2015 and now boasts a client base of tier 1s, primes and Original Equipment Manufacturers (OEMs) from the automotive, aerospace, Formula One, maritime and power generation worlds.
The Yorkshire-based company, which employs 30 highly skilled engineers at its state-of-the-art base at the Advanced Manufacturing Park Technology Centre, is transforming business operations to be more efficient, cost-effective and responsive through the integration of a variety of sensors.
This isn't as easy as you think due to the multitude of options, but making the right selection when it comes to sensors and technology is vital when introducing digital technologies.
"Many digitised concepts are readily available to implement into current applications, although selecting the most appropriate and having the right expertise to optimise performance is often overlooked," explained Richard Gould, Business Development Manager at MetLase.
"Our team of engineers have a deep understanding of digital technologies and have developed a suite of standardised smart products to answer manufacturers' greatest challenges.
The team works in partnership with our customers to ensure they adopt these products in the smoothest way possible, bringing about rapid improvements in quality, cost and delivery."
He continued: "One area in particular where we have seen dramatic results is in the application of sensor technology in tooling and fixturing, integrating into MetLase's smart products, bringing benefits to the entire value chain."
At the heart of MetLase's digital roadmap is MetElements, which has been developed so that it can integrate almost any type of sensor or digital device into bespoke fixtures and products.
This hardware and software framework, which offers scalability and flexibility, has been adopted by The University of Sheffield's Advanced Manufacturing Research Centre (AMRC) as part of a series of research trials applying the use of smart positioning to 'lightweight' structural airframe components.
The 7000 grade aluminium used in these types of components is renowned for its internal residual stresses and its habit of warping during machining; especially if the component is thin walled, as this lowers the geometric stiffness of the final component.
Richard went on to add: "We have a strong working relationship with the AMRC, so used this collaborative partnership to work with its engineers to explore how sensors could be used in adjusting the machining process in real time, compensating for any warping as the part is being cut, and delivering better geometric accuracy in the final component.

"The solution we selected was the implementation of a series of specialised distance sensor units designed to attach to the existing 3rd-party fixturing within the machine tool. The eight sensor modules used low-cost 'smartphone grade' sensors and were designed so that they did not interfere with the cutter path.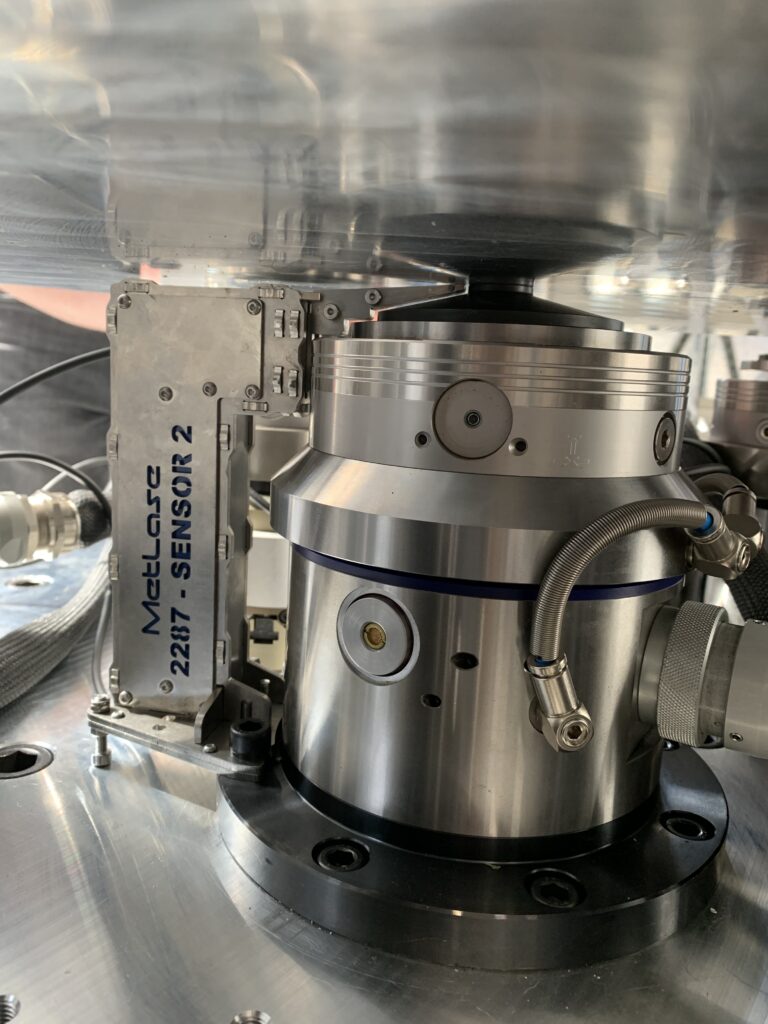 "Leveraging the power of MetElements, the sensors were also designed to withstand the flood cutting coolant as well as the swarf generated by the milling operation.
"The system gave live feedback about the component's geometric condition during the milling process, so a 3D display could be created that showed how the component was distorting in near real-time (60Hz)."
Backed by MetLase expertise, the overall programme saw a 12% reduction in the final part weight due to the reduction in wall thickness.
Equally importantly, a negligible distortion was noted due to the pre-planning of the residual stress distribution before machining and this was verified during the process using the 'smart machining' sensors.
Daniel Smith, Technical Fellow in the Aerostructure and Landing Gear Team at the AMRC, added his support:
"The project successfully demonstrated the power of adding sensing equipment to existing industrial processes, and the positive impact of harvesting live in-process data can have, in order to validate model data and ultimately improve the quality of the output component geometry.

"MetLase has been instrumental in the implementation of sensor technology throughout this project, working with us from the start and then supporting us with their own design, engineering and digital manufacturing expertise. It has delivered a number of tangible results, but importantly has given us a solid use case on how industry could retrofit low-cost smart i4.0 sensing to existing off-the-shelf-machining equipment."
Stewart Lowth, Product Development and Innovation Manager at MetLase, concluded:
"MetElements gives us an adaptable platform for any connected technologies to communicate with each other, whether they are traditional industrial automation sensors or modern small-factor smartphone style sensors.

"Just like on the AMRC project, this digital flexibility allows the right sensing solution to be used for the right job; saving money for SME and large organisations alike."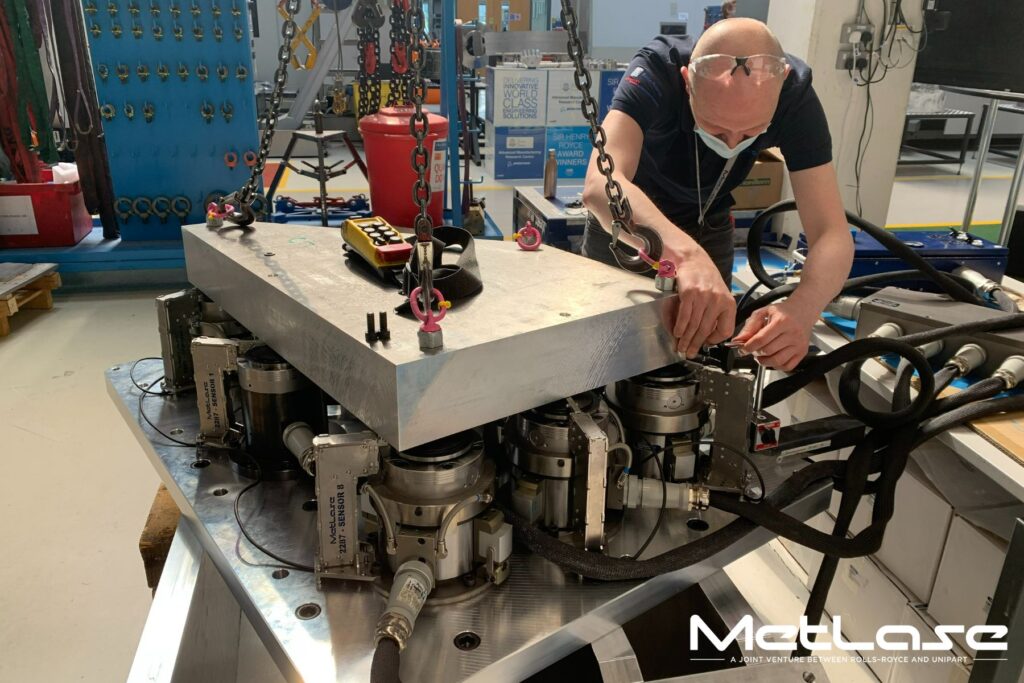 SHARE THIS STORY…
More MetLase news articles…