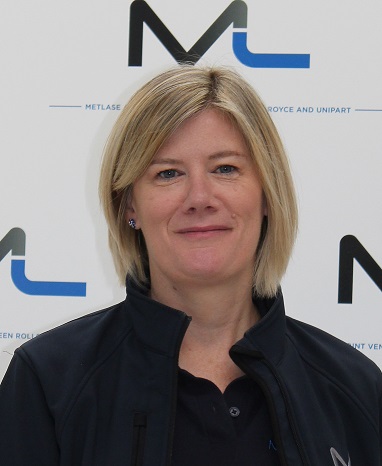 My Year in Industry – Heather Price
Heather Price, MEng Biomedical Engineer at The University of Bradford

Currently studying Biomedical Engineering, Heather took an opportunity to take her knowledge to the next stage and exploit the process, applying it to a Mechanical & Digital Engineering company with a vision of growth.
Ensuing a MetLase presentation at an IMechE event, MetLase caught Heather's attention. Following up after the event, Heather approached the team to learn more. The idea of using engineering core principles and applying them within the medical industry was what piqued Heather's interest. On further engagement and following the interview process, Heather secured a placement year in Industry.
The first few weeks were a whirlwind of learning new ways of working, new systems, understanding current projects and getting to know the team.

"Initially I started on some smaller scale projects, creating CMM fixtures for the Aerospace industry. This gave me great insight into the full service offering MetLase provides. From design concept, iteration through to delivery and support"

As Heather's confidence grew, the larger the projects got. One of the most notable projects being part of the team in the Ventilator Challenge UK, a unique opportunity in a global crisis to help the country.

"This has been an amazing opportunity for me to grow my career. You really have to get involved, familiarise yourself with all the systems and projects before getting to grips with where you will fit. I've gained real know-how of working in Industry and applied my academic skills to all my projects."
She continued
"Working within such a close-knit team allows for lots of knowledge sharing and ideas flowing through all the current projects. It was a great atmosphere and really got my innovative ideas on the table for discussion by all the engineers which really encouraged me, and developed my professional confidence"
Since completing her time at MetLase, Heather can now see the huge potential of this methodology and how it can be applied to the medical industry, with significant benefits. Heather has since returned to University to finish off her Masters and we will hopefully see her at the end of her studies.