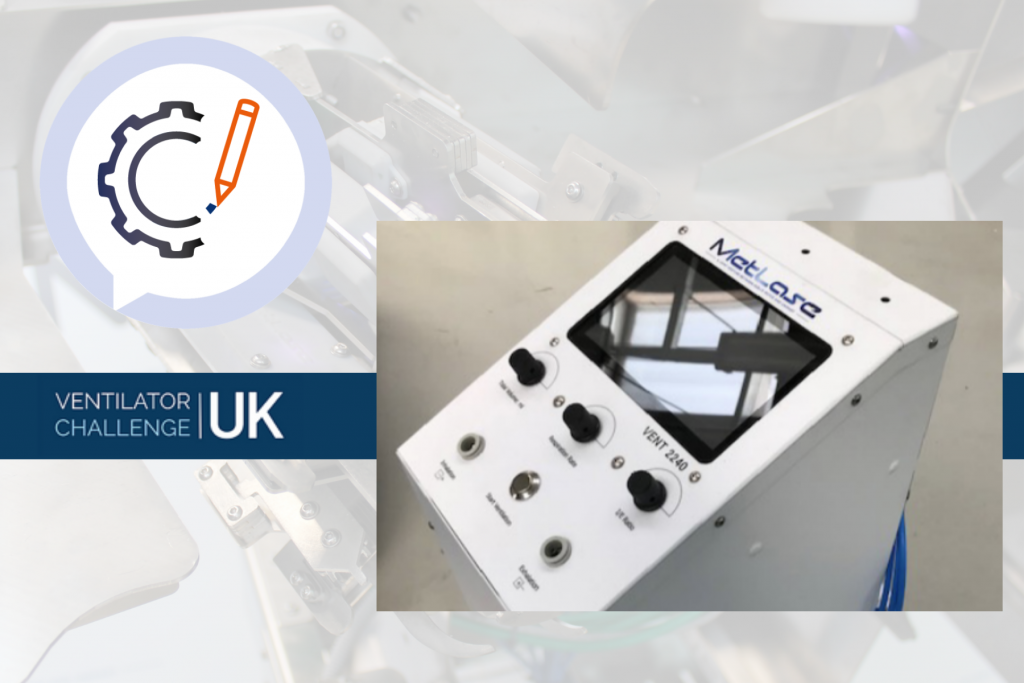 Covid-19 Ventilator Design & Manufacture
21st July 2020
In the early stages of the COVID-19 pandemic, a worldwide shortage of ventilators led the UK government to issue a call to arms to the most innovative companies in the UK manufacturing sector – the Ventilator Challenge UK (VCUK) to quickly develop a working ventilator to the to a new Rapid Manufactured Ventilator Specification (RMVS) devised by the Medicines & Healthcare products Regulatory Agency (MHRA), to address the current requirements.
Solution
MetLase developed their own ventilator, with design emphasis focussed on availability of components within the supply-chain and manufacturability while remaining compliant to the MRHA's specification. The first prototype was tested within 14 days.
MetLase knew that meeting the MHRA's specification would be challenging, so brought together a regulatory compliance team equal in size of their engineering team. Including MetLase's own compliance lead, and expertise from parent companies Rolls-Royce and Unipart Rail, external contributors included Sheffield Teaching Hospitals, innovation experts CPI and the public health and safety organisation NSF.
Read the full article here