Developing my career with MetLase
Stewart Lowth, Product Development and Innovation Manager, MetLase Limited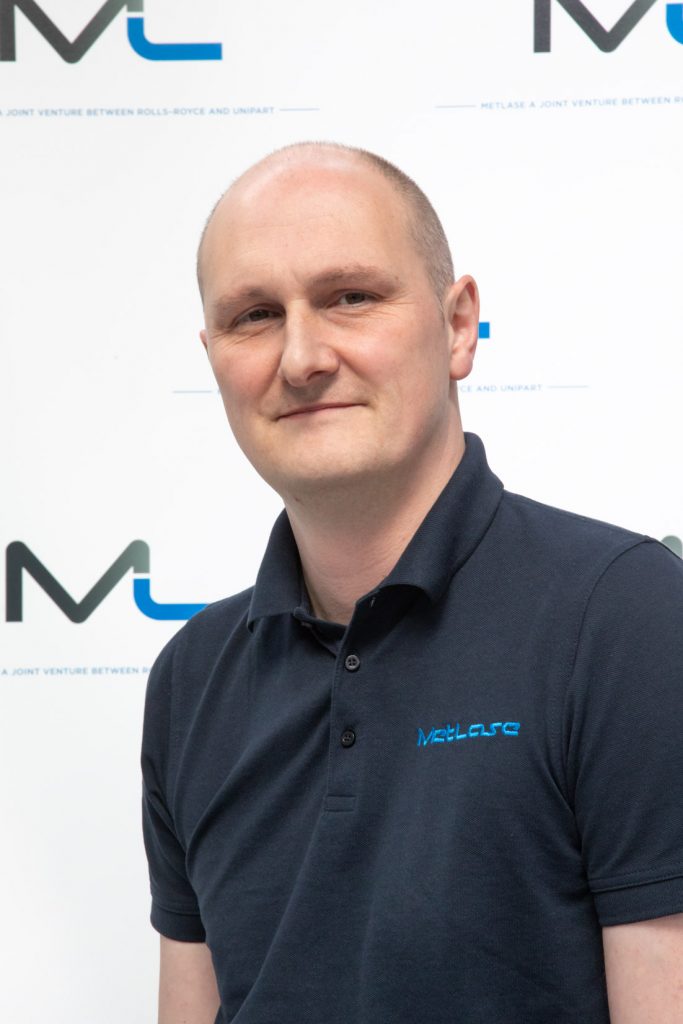 After just 3 years with MetLase, Stewart Lowth has recently been promoted to Product Development and Innovation Manager – recognising him as one of the leaders in shaping a business culture required for innovation to succeed within MetLase.
Stewart's engineering career began 2000, at a design consultancy that specialised in automated automotive fixturing. After 11 years Stewart moved on to undertake a PHD in fixturing sponsored by Rolls-Royce as a way of sharpening his technical skill set. This led Stewart into academia and teaching at the University of Nottingham as Assistant Professor in tooling and fixturing, where he successfully supervised a number of his own Rolls-Royce funded fixturing PhD students to completion. As part of his innovative research, Stewart worked closely with Rolls Royce on complex manufacturing problems and it was here he learned more about MetLase, a new company formed on engineering expertise with a vision to innovate.
In 2017, Stewart officially joined the team where he has been given time and resources to expand his vision and innovate projects.
Stewart said "The whole team is really engaged and wants to contribute to the company's success. It's great to work in a team that really values your experience"
"With my background in teaching, this role has provided me with the opportunity to work with the team to embed a culture which will provide confidence for them to offer complete digital solutions and propose innovative problem solving solutions to our customers without feeling out of their depth"
One of Stewart's most notable and more recent challenges in this role includes the UK's Ventilator Challenge UK (VCUK). The team were faced with having to quickly develop a working ventilator to a new Rapid Manufactured Ventilator Specification (RMVS) devised by the Medicines & Healthcare products Regulatory Agency (MHRA), to address the current requirements.
Looking forward, Stewart is excited to see the company expand further into the Medical sector "using our engineering principles to think beyond the traditional, our innovative thinking and digital capabilities, we will not only make great advances in the technology offered but we will be changing people's lives"
MetLase thrives on offering bespoke problem solving solutions. The team takes time in working closely with each customer to provide a solution that can often take the risk out of new product innovation and provide a safe environment to develop Industry 4.0 digital capability.
An exciting future is on the horizon Stewart and the MetLase team.
To read more about the Ventilator challenge, CLICK HERE