Re-engaging Innovation
Published: 22 September 2021
The Covid pandemic has completely changed how we operate. The quick adaptation to multiple new working patterns such as remote working, blended working and virtual meetings have required us to rapidly adapt to change.
While hosting online meetings with your team allows you to see everyone and you can still work together on projects, working remotely just isn't the same as being together in the same space.
Following MetLase's team effort on the VentilatorChallengeUK, the government's call for additional ventilators for the NHS, the team dispersed to working from home to prevent the spread of Covid in line with Government guidance.
But how do we adapt to the changing customer behaviours and build back better?
MetLase is changing the way it delivers innovation as we all start to re-engage with each other post pandemic. The world is slowly returning to a new normal, we are once again adapting the way we work to meet the needs of our customers.
Dave Allen, Operations Manager at MetLase said: "We've built our relationships with customers through a collaborative approach but more importantly we are bringing together the combined expertise of the MetLase team to explore ideas and suggestions because we all know that great innovation happens when people come together to solve problems. To reignite this way of working, we hosted a team building event to bring the team together to thank them for their hard work, re-energise team morale, and have some fun."
Dave added "We've had a great day where we undertook a variety of activities including kayaking, archery and orienteering. We had a real opportunity for the team to engage in a less formal environment which has really helped to increase motivation and confidence. In turn, I hope this will be the start of a new era at MetLase as we have a challenging future to deliver on our new suite of digital products."
The team is now on a 'blended working' journey and is safely working together to develop and deliver a range of new innovations for our customers.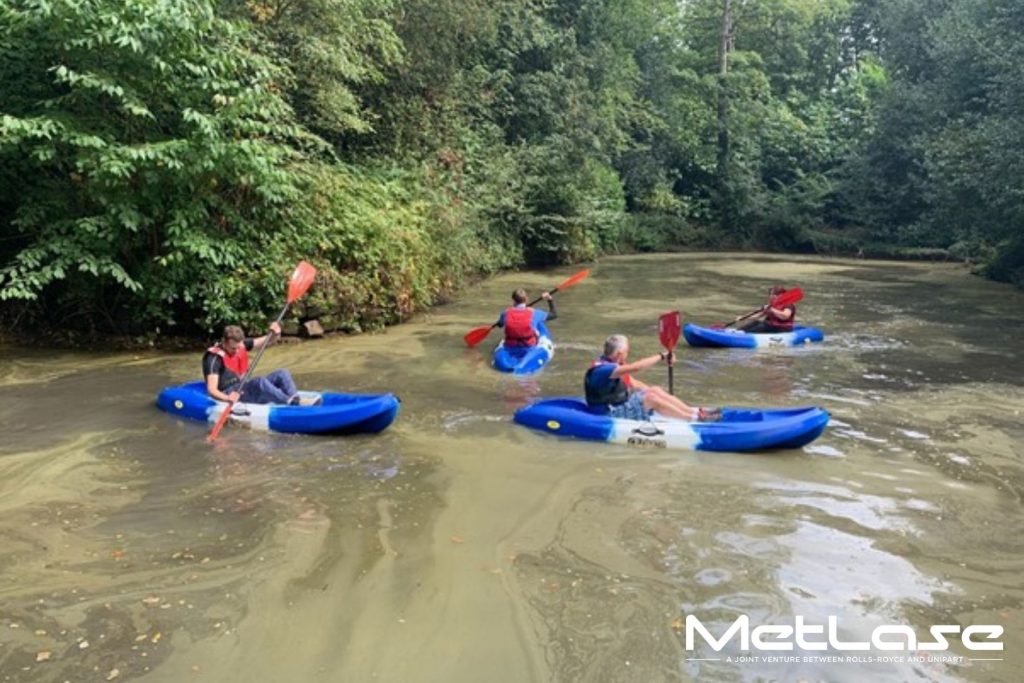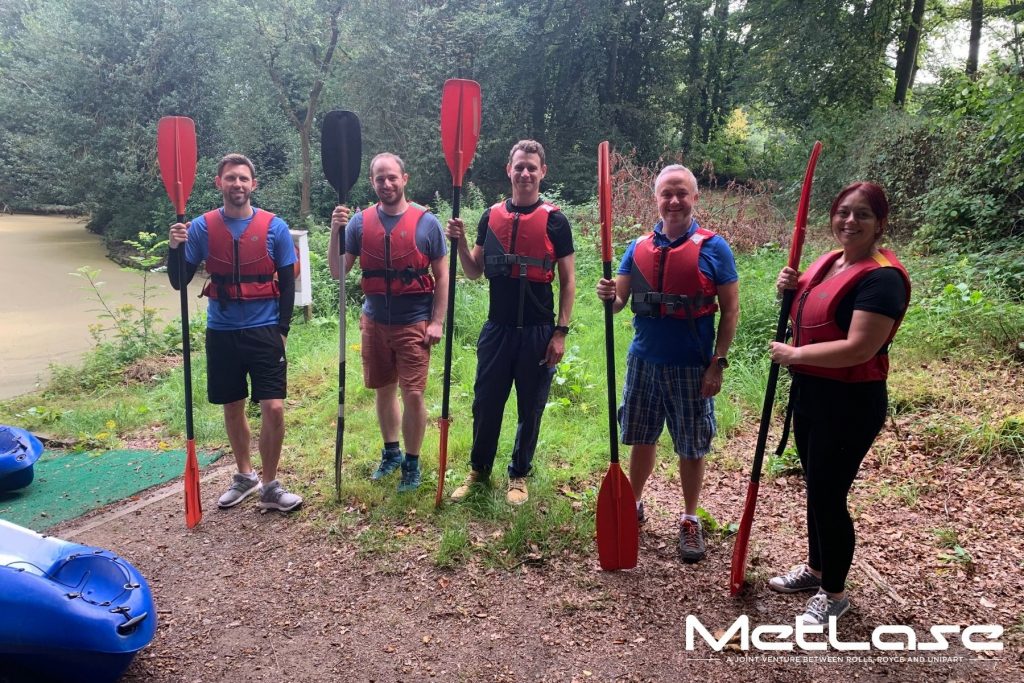 SHARE THIS STORY…
More MetLase news articles…