MetLase supports sculpture artist to construct inspirational sporting commission for Commonwealth Games
Published: 22.04.22


MetLase, a collaboration between Unipart and Rolls-Royce, is among the UK's most cutting-edge technology manufacturers supporting sculptor Jacob Chandler with his commission for the Birmingham 2022 Commonwealth Games.
The 250cm sculpture of a para-athlete will be installed in Birmingham New Street station between 16 June and 5 September, in celebration of the Birmingham 2022 Festival, the cultural programme for the international sporting event.
MetLase is providing precision laser cutting of material for the sculpture. Through years of continuous improvement, MetLase has mastered laser cutting to such an extent it allows the maximum known precision from the technology. Many different metals can be laser cut, and the parameters of the laser cutter are carefully adjusted according to the design.
"We love the industrial automotive style of his pieces. It reflects our parent company's markets and our own involvement in high-tech, mechanical engineering. We are proud to be associated with a piece that has such an important message"

Richard Gould, MetLase Sales and Business Development Manager
Further information will be shared periodically as it becomes public information regarding the manufacture.
For further information on our core technologies, click HERE.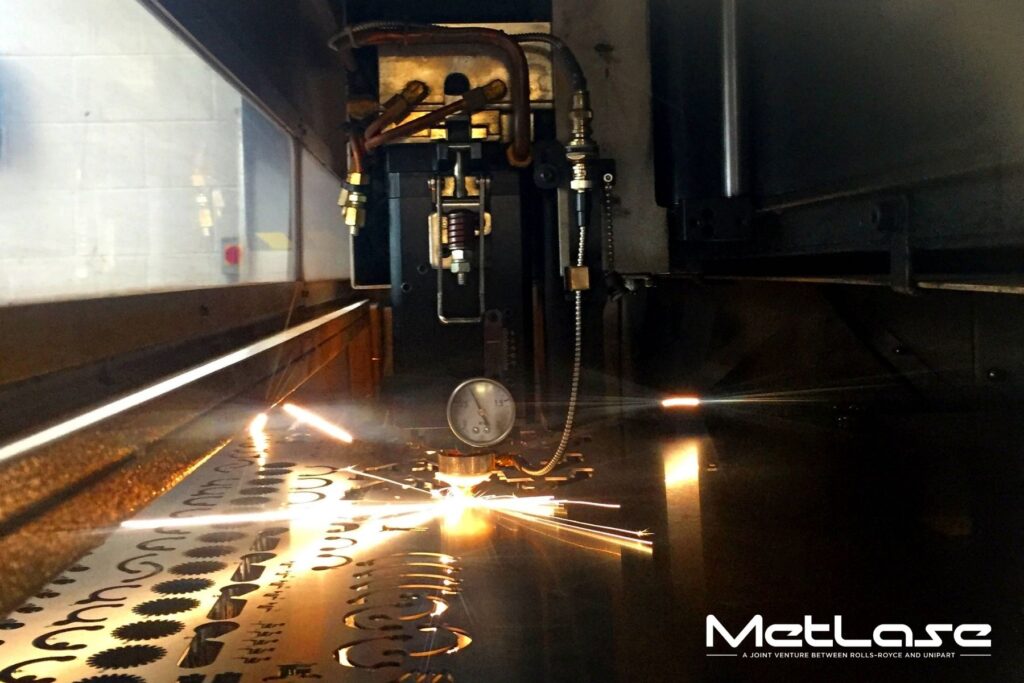 SHARE THIS STORY…
More MetLase news articles…