MetLase SmartGauge technology
seamlessly integrates into the NCC's Made Smarter Innovation Hub
Published: 13.12.21

The manufacturing sector has plenty of digital opportunities, but innovation isn't easy without upfront investment and the right environment. But what if I told you there is an opportunity to test quick-fire projects and early-stage technologies in a secure, industry-like environment with expert support and skills?
Adopting digital tools and doing things differently, particularly when thinking about improving efficiencies and resiliency, has been amplified by the COVID-19 pandemic. MetLase have been selected to showcase their Digital SmartGauge at the National Composites Centre (NCC) Smart Factory Innovation Hub. A great opportunity to offer virtual and physical digital testbed environments, providing manufacturers the chance to explore new value propositions of digital transformation.
We understand manufacturers often operate in highly complex environments with safety being the number one priority. As a manufacturer, you are now able to visit the Innovation Hub to test our technology that may be the solution to your challenges. This testbed environment gives you the opportunity to think differently about what outcome you require and to look into updating your current processes and systems to adopt new complex digital systems.
Making innovation a reality
MetLase is able to offer manufacturers practical advice about how to gain adoption for innovation projects internally. This advice is focused on specific solution areas, as well as more broadly on company processes.
Using a collaborative approach, our design engineers work directly with manufacturers to understand your processes. Using the MetLase core digital technology platform, a concept is quickly developed to meet those requirements and drive your productivity improvements. The flexible and fast manufacturing processes MetLase offer enable early demonstrations on the table, often at full-scale.
Adoption is key
Whilst understanding digital investment in new technology is important, so is ensuring that you have a plan to bring customers and the business along with you. Our engineers are fully committed to coaching your business to drive digital transformation adoption to ensure your projects are a success.
Jonathan Butt, Deputy Chief Engineer at the National Composites Centre added
'Working with MetLase has allowed us to accelerate, integrate and showcase innovation of digital technologies to our partners and member companies. Not only has MetLase managed to deliver a solid engineering solution but the SmartGauge is combined with the latest digital technologies to assist us in our mission for adoption of economic impact within a business environment".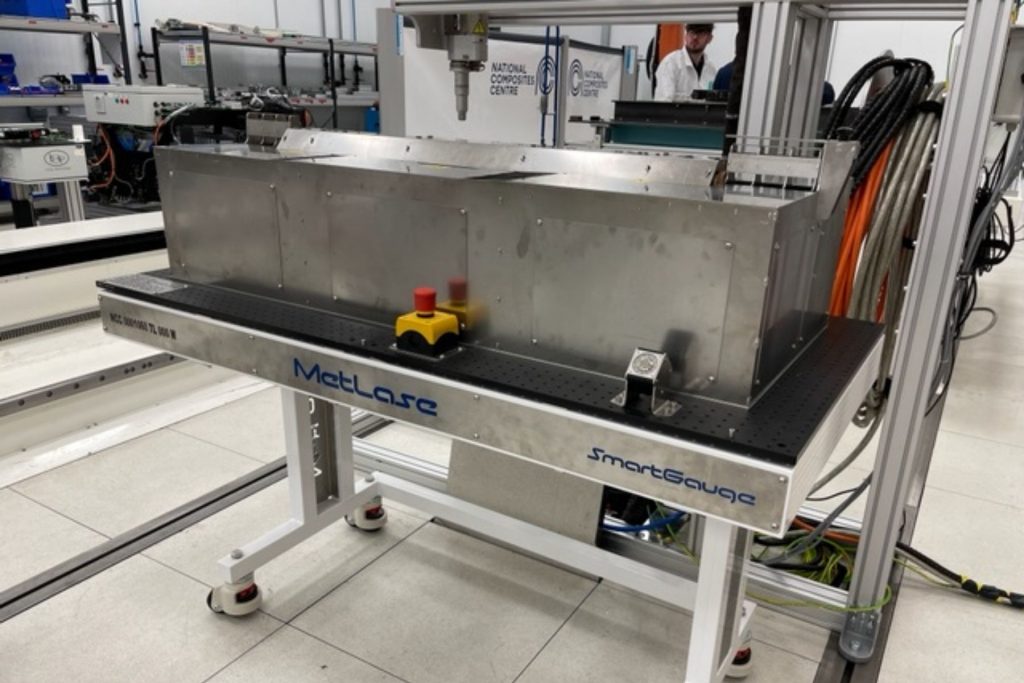 SHARE THIS STORY…
More MetLase news articles…