MetLase SmartBench demonstrates the art of the possible at the UKRRIN Technology and Innovation Hub
Published: 26.01.22

The MetLase SmartBench will play a key role in the development of new technologies and solutions for the rail industry.
Located at the newly launched UK Rail Research and Innovation Network (UKRRIN), the showcase for the £92m UKRRIN project, the technology is available for demonstration to assist in solving strategic industry challenges and develop the next generation of products and services.
The SmartBench focuses on challenges faced in manual assembly of mechanical, electrical and electronic products, delivering a 'no-fault-forward' approach designed to eliminate production defects by delivering 100% quality. The digitally-enabled assembly workstation enables companies to implement Industry 4.0 technologies in an agile way, covering almost all manufacturing processes.
Designed and manufactured by MetLase engineers, this adaptive workstation provides operators with on-screen instructions and physical aids to complete the required process. The design is a response to rapidly changing product variability, providing speed, customisation and usable data to our customers. Using this technology provides manufacturers consistent products with data collected, which has seen quantitative business benefits such as a 45% process time reduction and reducing defects by 35%. The bench can be available both pre-installation and adjusted to fit existing workstations.
The SmartBench provides a no-fault-forward approach to your manufacturing process by featuring;
Data being recorded throughout the assembly process
Maintains traceability at all stages
Video based instructions to the operators
Continuity of connected digital verification at all stages
Data collected at this magnitude presents significant business benefits and can ultimately be used to improve product design.
SmartBench will feature alongside other interactive displays in the UKRRIN Centre of Excellence which launched at an event covering the theme of 'Where Great Ideas Converge' with a number of UK rail leaders providing insights into innovation and digital transformation. This new hub will support the sector in translating academic research and innovation to solve strategic industry challenges and to enable and develop the next generation of products and services supporting decarbonisation, asset management and digital.
Richard Gould, Sales Manager at MetLase Ltd, said
"The SmartBench is a great addition to our suite of digital products that we developed in response to our customers' needs. The significant levels of data collected helps our customers to know more than ever before about their manual processes, which in turn enables data driven process improvements, previously unattainable. The SmartBench delivers the greatest levels of process efficiency achievable and provides a no-fault-forward production environment. Using our SmartBench creates reliability, quality and consistency for our customers."
To see the SmartBench in action, watch HERE
To find out more about the UKRRIN, click HERE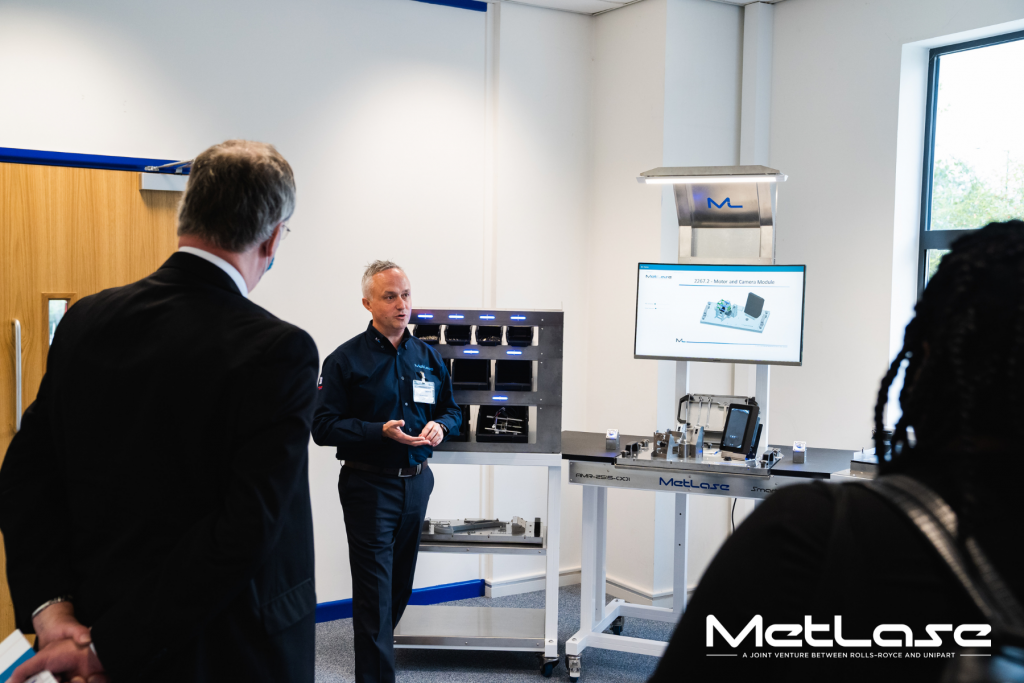 SHARE THIS STORY…
More MetLase news articles…