MetLase pay tribute to colleague with tough 1000km challenge
Published: 9th July 2021


The MetLase team took on the 1000km challenge during June in tribute to their friend and colleague, Toby Unna who sadly passed away in April following a long battle with leukaemia.
"Toby was an inspiration at MetLase, he was a highly proficient Principal Engineer who used his outstanding abilities to solve the most complex of engineering problems surrounding a passion of his, aerospace. His charismatic charm, generous nature and wit were well-loved by everyone at MetLase and he will be sadly missed by all." said Andrew Mather, Chief Engineer
In remembrance of Toby, the MetLase team ran, walked and cycled a total of 1745.2km. Between them, they have raised an impressive £1,438 for the Leicestershire and Rutland Hospice, who cared for Toby.
"Halfway through the challenge we had reached our target distance so decided to raise the bar and aim for 1000 miles (1609km) to really push ourselves. My legs were definitely feeling the effects of the challenge in the last week, but it felt great when we completed that last run!" said Liz Hayden, Office Manager, who coordinated the challenge.
She added, "We did it, well over 1000km completed….in fact over 1000 miles completed and we smashed our fundraising goal too! Thank you to all our supporters, it means so much to us. We did Toby proud. Thank you, love Team MetLase"
To donate, go to https://bit.ly/3woGQXD
LOROS is a charity whose aim is to enhance the quality of life of adult patients with cancer, progressive neurological conditions and end-stage organ failure for whom curative treatment is no longer possible. Patients are treated at the Hospice and in the community based upon clinical need, regardless of background and the ability to pay.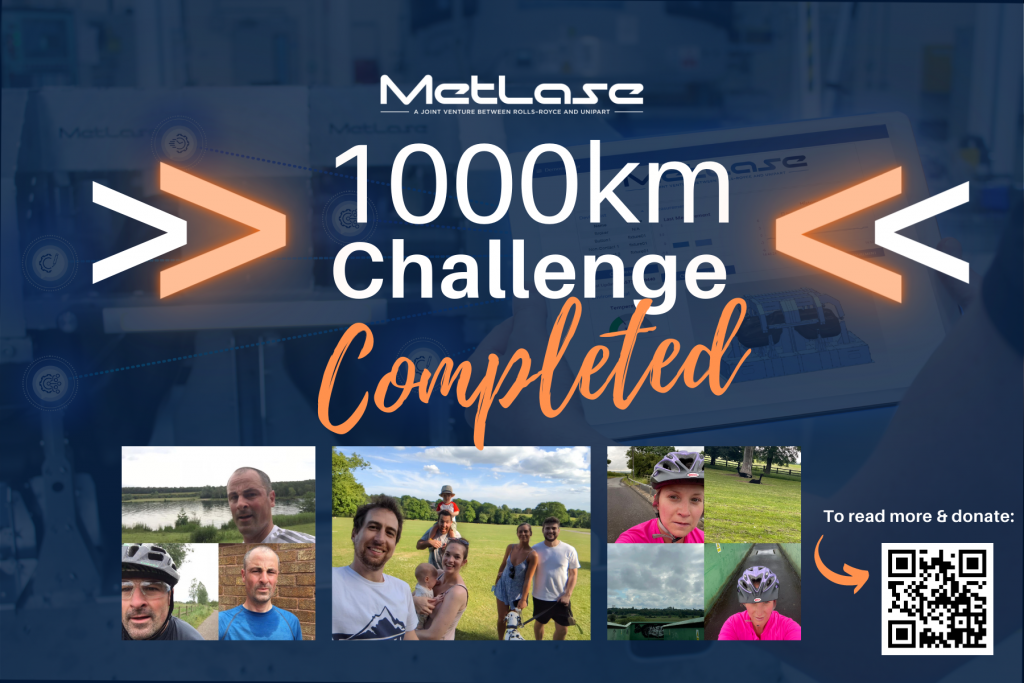 SHARE THIS STORY…
More MetLase news articles…