MetLase launches the Digital Gauge, significantly speeding up the inspection process, reducing scrap and collecting actionable data
Imagine a production line where a 90 minute quality check would result in 42 fuel systems being scrapped. Now imagine one with a 4 second quality check. That's the transformation that MetLase has delivered.
In our current climate, waste like this in any business is a cost that needs to be avoided, so when a one of the UK's largest plastic fuel system manufacturers brought this issue to the MetLase engineers to see what could be done.
The customer currently uses the New Generation Fuel System blow-moulding process to produce plastic fuel systems. Due to the complicated nature of this process, machines are required to run 24/7 as a high level of heat is required before production can start. As with all manufacturing processes, parts are inspected regularly to ensure they adhere to stringent quality standards. With around 49 points of data to inspect, this process can take around 40-90 minutes. To complicate this further, a number of components are enclosed within the tank. If the production line stops due to a fault, a substantial amount of scrap can occur.
Complexity
A fuel tank is one of the most safety critical components of a car. The production process produces roughly 1 plastic fuel system every 38 seconds, quality inspections can take up to 90 minutes per system. If defects are found, production would stop, but worse than this, up to 42 fuel systems have potentially become waste.
By using a range of different technologies used in multiple sectors, our MetLase Engineers offered a solution for our customer's unique problem. Digital technology was applied to solve the manual inspection process, turning this to a digital solution that automates the inspection, providing an instant assessment of the fuel tanks.
4 Second Check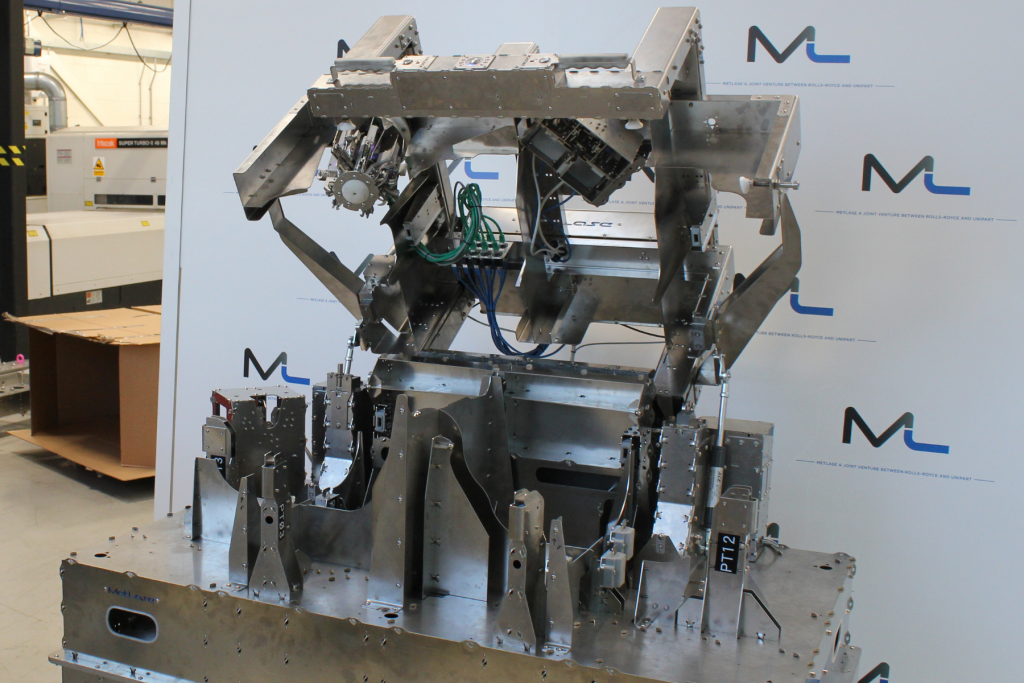 The result, a Digital Gauge which has over 50 different sensors which can inspect the fuel system instantly, reducing the inspection time from up to 90 minutes to just 4 seconds.
MetLase engineers developed this technology which includes 'plug and play' which integrates into the Digital Gauge fixturing system which could not be done with existing technologies.
What Our Customer Says…
"Based on the initial concept, we predict this new solution can be used across all our 34 production facilities globally. Improving the efficiency from 90 minutes to 4 seconds per tank each day has considerable benefits from the waste reduction, manning time and significant cost savings. MetLase has gone above and beyond fixing our manufacturing solution to provide expectational benefits to our main production process, delivering major benefits to the lifetime of this product"
Tried, tested and implemented, the new Digital Gauge fixture is now being developed to drive efficiencies across the partner organisations across a global basis.
What Our Engineers Say…
"The problem our customer came to us with is one many engineering companies face. Manual processes take time and resources out of the business where digital solutions can be implemented. By offering Industry 4.0 solutions, the Digital Gauge plays a part in the transition from manual to the digital transformation of a company. The additional benefit from machine learning accelerates this transformation of the way the business operates offering their customers a competitive product."