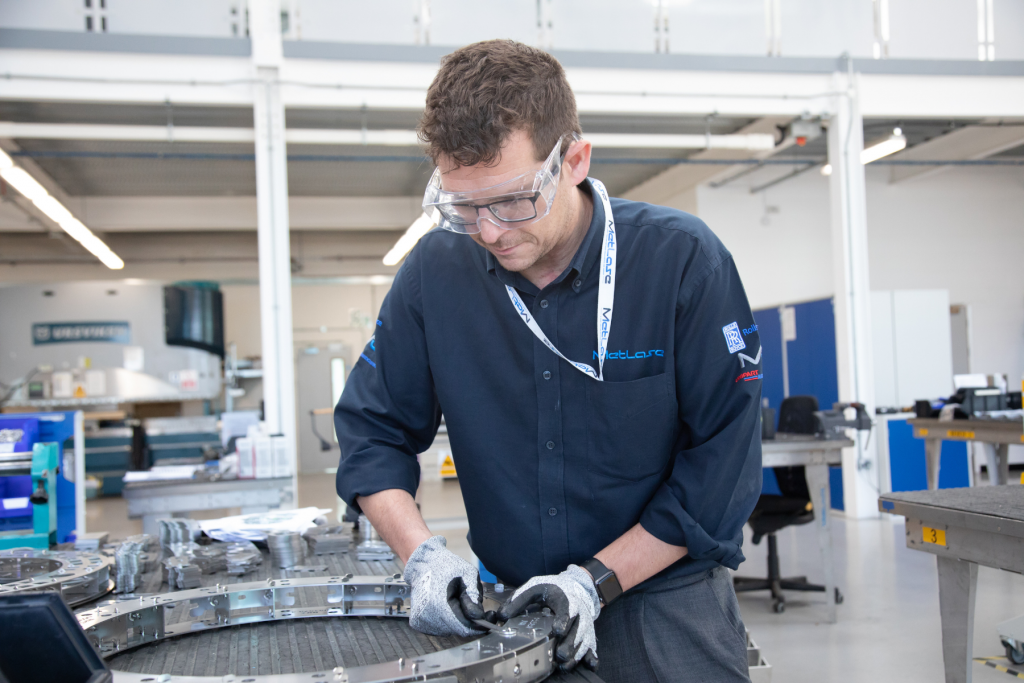 How do you flex your manufacturing to respond to COVID-19 and reshoring needs?
Industry hasn't really seen anything like the sudden changes the pandemic has thrust upon it, and there is now a massive need for manufacturing to be more flexible and rapidly adapt to a changing economic picture.
Horizontal innovation, where we take core technology and processes developed in one sector and transfer them to deliver a solution in another, is very much in demand.
MetLase, which is part of Unipart Group, alongside Instrumentel and Park Signalling, specialises in the manufacture of world-class tooling, intelligent fixturing and components, bringing lead times of months down to hours or days. Faster, more intelligent manufacturing that delivers data is what industry is demanding and MetLase is at the forefront of how we can turn a traditional fixture or tool into an intelligent component, using unique, patented innovative technologies that are transforming manufacturing.
Completed Projects
MetLase has already completed a number of high-profile projects using its rapid tooling development.
This includes creating an aerospace pipe fixture in less than 24 hours, using parametric CAD modelling to modify a composite wing fixture for F1 in just 12 hours and responding quickly to a premium British automotive manufacturer's styling department change that saw it accommodate quad pipes instead of twin, on a rear exhaust assembly automated laser welding fixture.

The company, which played a key role in the VentilatorChallengeUKConsortium, has also just delivered its largest ever tool, measuring 4 metres in diameter and 2 metres tall.
Despite the scale of the project, manufacturing sign-off and delivery was completed in just one month. Previously, the client would have expected it to take half a year.
Through a series of Manufacturing Masterclass Webinars, MetLase is demonstrating that there has been a huge shift in how tooling and manufacturing is undertaken – and showing that it is possible to re-shore manufacturing using new approaches.
The company currently employs 30 people at its facility on the AMP Technology Centre in Sheffield and works across automotive, aerospace and, increasingly, in scientific equipment and pharmaceuticals, with over £1m of new contracts secured in the UK, Australia, the EU and the US.